What makes a good leader? Good leadership is not just having the capability to traverse through stormy waters and adopt changes, but to also strive for goals that the society considers fitting.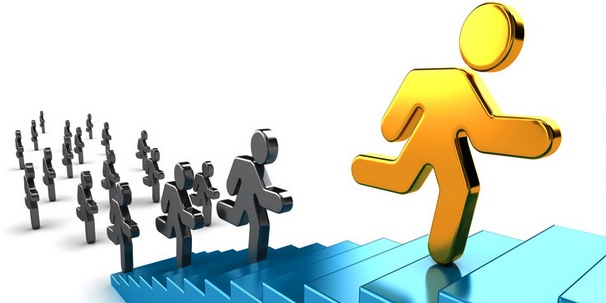 Quality leadership engages people and it's very much interlaced with positive social and economic change. The main work of a respectable leader should be to inspire and encourage his or her people to become better leaders. A great leader educates society the importance of creating a real, positive difference in the world, how to deliver a sense of purpose, commitment, and integrity to their work.
Apart from providing government grants, the federal government provides leadership development programs designed to make and shape the greatest leaders in the federal government. There are government-wide programs and standards for executive development, from the Office of Personnel Management to the Veterans Administration.
Here's a list of a few government programs that can make an outstanding leader out of you:
Aspiring Leaders Development Program
The Aspiring Leaders Development Program is an exceedingly exhaustive program for U.S. Department of Commerce employees who are presently in grades GS 7-12 or something similar. The program offers leadership development opportunities and identifies core skills and expertise recognized by the Office of Personnel Management (OPM). The supervisor's participation in this program is critical to success. The basis of the program includes formal training and leadership development activities, which results in a well-trained workforce highly qualified for leadership roles within the Department.
Executive Core Qualifications (Senior Executive Service)
The Office of Personal Management (OPM) has established five executive core qualifications (ECQs). The ECQs describe the required skills to form a "federal corporate culture" that strives to gain results, serves its customers, and shape successful teams and alliances within and outside the organization.
The ECQs are needed for entry to the level of Senior Executive Service (SES). It's used by many agencies and departments in "selection, performance management, and leadership development" for executive and management positions. The ECQs measure executive experience and potential non-technical know-how. SES successful performances necessitates proficiency in each ECQ.
Agricultural Research Service: Executive PEAK
The ARS Executive PEAK is a fiercely competitive leadership development program that offers specialized experiences and training for future ARS executive leaders. PEAK is rigorous, exhaustive and designed for highly skilled and proficient workers. The objective of this program from the U.S. Department of Agriculture is to foster a culturally diverse group of highly trained and qualified workforce as future ARS leaders who have the vision and can think strategically, are extremely adaptable, and able to lead and adopt to changes while overseeing a multicultural workforce.
Coast Guard Academy Institute for Leadership
The U.S. Department of Homeland Security provides opportunities, training and exposure to cadets through its Coast Guard Academy Institute for Leadership program. This Academy community equips corps of cadets and staff with leadership training, mentoring, experience and reflection to foster their development as quality leaders. It also includes all groups who lead, teach, coach or interact with the cadets including staff and faculty, coaches, and other personnel within the Academy.
VA Leadership Development Portal
The U.S. Department of Veterans Affairs has introduced the VA Leadership Development Portal where it's a social platform that connects American citizens to ask questions to leaders and colleagues across the VA Department.
The portal also offers a self-paced course wherein employees can develop their leadership skills, find the right mentor, collaborate with colleagues, and enter a working group. The portal requires you to register, so you have to get a VA.gov email address first then use it to open an account.