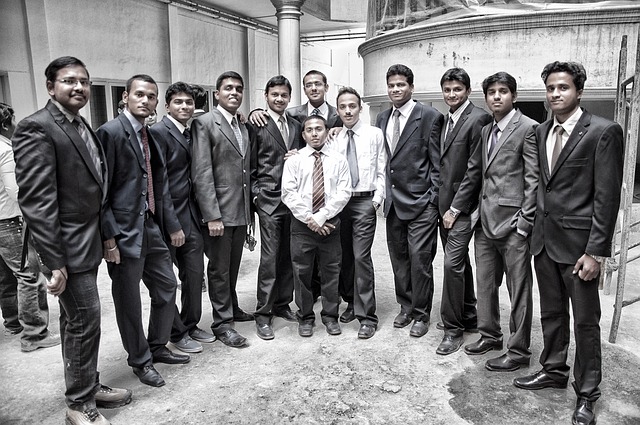 A number of individuals in the business world are leaders. Everyone else is a follower. Are you a mixture of both? However, most don't know what it is like to be the leader. Many people haven't mastered leadership skills. Continue reading for tips on how to be a good leader.
Work to communicate the vision of the team among the workers. Sometimes, they have difficulty communicating among themselves. Your mission is a great compass into the future, and you should know your company values by heart so that you can integrate them into your daily actions. You must show them the whole project while giving them details on their personal role. It's a great way for providing direction and building relationships with your team.
Tenacity is key to becoming a great leader. When everything goes wrong, the whole team will be looking to you for cues on how to react. You should focus on a positive outcome rather than any obstacles that may be in the way. Seeing your persistence will spur the group on to get back up and get back to work again.
Your team's vision should be communicated. Try using the company's mission to guide you and you should also put the company's values into what you're doing every day. It's crucial to communicate the whole picture as you help others understand how important they are to the end goal. You want to make sure all members of your team are pulling in the same direction.
Do what you can to make sure your workers are comfortable with approaching you. A lot of people think that trying to intimidate others is what you can do to help them realize that you're the one who is the boss. If you try to show that you are boss by striking fear in the heart of your subordinates, it will be next to impossible to earn their respect. Make sure your team knows you are there to work with them.
You need to set goals that are high for yourself, but make sure they are possible. This will only lead your team into failure. This is something you want to avoid, as you will be looked upon as being a bad leader.
Listening is a much more important skill than talking. If you wish to lead well, you have to be able to listen to others. Listen to everything your employees need to say. Listen to what they're griping about and praising the company for. Employees can have great suggestions for many things, helping move the team forward. You will be shocked at what you learn by listening.
Good leaders inspire creativity in their team. Creative thinking can help expand your company. Go down the path less traveled sometimes. Believe in new ideas, no matter if it does not seem to fit right at this moment. Allow others to have some say within the big picture.
As a leader, you can't be effective unless you are aware of your strengths and weaknesses. If you walk around overconfident in your abilities, that will make it much easier for you to fail. Stick to building your skills and working towards your goals.
Now that you've gone over what it takes to be a good leader, you can start putting in the work it takes. Act confidently, and your employees will be confident about you. Put the above tips to good use and become the leader you want to be. You can make good things happen, and encourage those you lead to help you in the process.