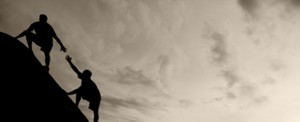 The U.S. Department of Health and Human Services (HHS) has introduced the Emerging Leaders Program (ELP), where HHS seeks to recruit the next generation of creative and talented go-getters and changemakers to join the federal ranks and support the agency's mission to serve the American public.
The ELP offers unique opportunities for qualified individuals to become a central part of HHS' future workforce. It's a two-year, highly competitive, paid, federal internship within HHS, where interns are provided with opportunities to develop and hone their leadership skills. These highly-motivated individuals must have a commitment to public service. The program is best for those seeking to kick start a professional career within the agency.
The program may lead to permanent employment for individuals that demonstrate outstanding leadership abilities and are interested in a career that focuses on the management and analysis of HHS' various policies and programs.
As a participant, the program can be your gateway to a rewarding career experience. You can be assigned as a consumer safety office, chemist, biologist, public health analyst, health insurance analyst, human resources analyst, social science analyst, procurement analyst, microbiologist, etc. Applicants will have to pick a career path designation which are: scientific; public health; social sciences; Information Technology; and administrative.
The program would produce a group of well-rounded, well-trained professionals prepared to become future leaders within the Department through a series of rotational assignments and introduction to the agency's operating divisions, individual assessments, development activities and mentoring relationships. The developmental positions will be held in Washington, DC.
The developmental positions for each participant will provide the necessary training for the programs inside HHS. Employees will obtain classroom training and hands-on work experience in the concepts, principles and materials related to those programs.  Furthermore, participants will gain a practical understanding of the programs, policies, and work processes of the Department.
Upon completion of the program, participants may be placed in permanent positions.  And during their second year of the program, they will be placed in a target position for development and training in the competencies described for the position.
Eligibility
Candidates who meet the Office of Personnel Management (OPM) criteria based on education and experience can apply for the ELP. Previous or existing Federal service is not required. According to ELP, candidates must also possess: the capacity for leadership; the potential for professional growth and development; and a keen interest in the management and analysis of HHS' policies and programs.
Applicants
Interested candidates must send a resume and application delineating the minimum required qualifications for intern positions. They must also address any skills, competencies, and required knowledge and experiences in their resumes.
Applicants must apply online through the USAJOBS site by clicking on hot jobs, then clicking on the Emerging Leaders Program. You can also apply directly to the HHS site by clicking on the Emerging Leaders Program button.
ELP participants receive the following:
GS-9-12 promotions during the two-year program
Competency-based leadership training and professional growth and development
Rotational assignments within HHS
Mentoring and guidance from HHS' senior executives and prominent experts
Getting connected with HHS leaders
Also, those who have completed this program may enjoy a comprehensive Federal compensation package and benefits.