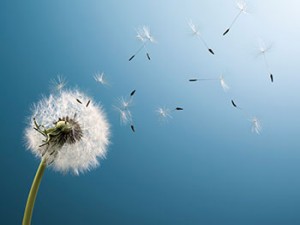 The U.S. Department of Energy (DOE) has created the Leadership and Development Programs which aim to strengthen the leadership capacity of a candidate by having a deep understanding of DOE's main leadership characteristics, core values, work processes, and behaviors, which all fall in line with the agency's model for success.
These programs assist individuals to fully realize their leadership potential and enhance performance through application of personalized development plans that utilize competency or skill assessments. Program participants are informed of the concepts, principles, behaviors and processes required to improve leadership competencies and prepare them for leadership position assignments within and beyond the organization.
The programs are comprised of formal and informal training sessions, developmental experiences, active learning projects, and online learning seminars.  They also cover areas of Personal Leadership, Executive Development, and Supervisory and Managerial Development.
DOE's building blocks for leadership growth and development
Leadership framework
The DOE Leadership Framework is adopts a process-driven Maturity Model that customizes leadership development to individual needs. It's a strategic framework wherein it aims to maintain strong participant engagement.
The framework also incorporates an effective leadership development strategy that is reliant on the best practices of leveling with the business strategies of the Department. It's geared to all levels of leadership and assimilates with the talent management systems of the organization.
The DOE Leadership Development has a strategic mission wherein it aims to optimize human capital investment by building collaborations in terms of leadership potential Department-wide. This investment include incorporating experiences, programs and opportunities that accentuate organizational values, key competencies and skills, succession planning, and information management.
The process enables the Department to establish a performance- and results-driven culture, bridge gaps in the leadership system and build new skills that will address present challenges hovering within the Federal sector.
The DOE Maturity Model explores four levels of corporate maturity in connection to leadership development. The Model doesn't exactly evaluate individual programs, but the four levels of the Leadership Development Maturity model, according to DOE, are described below:
Level 1 – Inconsistent Management Training (content available, no development process, benefits to employees)
Level 2 – Structured Leadership Training (Core Competencies, Well-Defined Curriculum, Developing Individuals)
Level 3 – Focused Leadership Development (Culture-Setting, Future-Focused, Developing Organization); Strategic Leadership Development (Championed by Executives, Talent Management Integration)
Level 4 – Strategic Leadership Development (Championed by Executives, Talent Management Integration).
Leadership strategy
The Senior Management has formed a leadership scheme that includes the following goals and attributes:
Content is regulated with the business strategy to develop future leaders.
Leaders are held responsible for developing others and consolidating leadership development into the whole talent management system.
Use of performance management for development, for defining knowledge requirements, and for evaluating succession planning data.
Leadership curriculum design
It contains a set of key leadership competencies that increase senior management's support of the resources, principles and concepts. This is where learning and leadership culture is built that involves the managers of the leaders, as well as enables learning leaders time away from work. It also develops programs that target all leadership levels and evaluate programs to ensure objectives are fully met.
Leadership best practices
DOE will use the 70/20/10 rule, which is a leadership best practices learning model that integrates:
70% of experiential learning and experience
20% of feedback, assessments, and leader exposure
10% of formal classroom learning, formal education, and E-learning