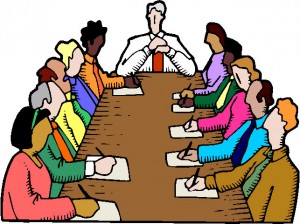 The federal government has experienced transformations for centuries. This transformation comes with a new administration breaking ground for four years, or with changing lineups from the latest appointed officers and agency leaders. So, how does real change takes place within the federal government? By having great leaders.
Being a great, quality leader takes hard work. It entails the burning desire to positively revolutionize an entire an organization, and comes with its share of critics and defeatists, and those who prevent positive changes because it impinges their personal schemes developed over the years thru the expense of the organization and its goals.
But, did you know that the federal government, aside from providing government grants to those who are in financial need, also offers programs for cultivating great leaders?
The U.S. Office of Personnel Management's Center for Leadership Development (CLD) is committed to transforming leaders to better serve the government and the American people. OPM works in a wide array of categories to round up recruits, retain, and recognize a distinguished workforce for its U.S. citizens.
OPM works to serve in many ways. This include:
Managing federal job announcements at USA Jobs and establish policies on hiring procedures nationwide.
Conducting background investigations for potential employees and security authorizations across the federal government, with volumes of cases every year.
Defending and upholding Federal civil service merit systems, and ensuring that the Federal workforce applies fair practices in all personnel management aspects.
Managing pension benefits for retired government employees and their families. It also oversees health and other insurance programs for its government employees and retirees.
Providing development programs, training and other management resources for federal workers and agencies.
Taking the lead in developing, assessing and enforcing new government policies associated with personnel issues.
Working to make the federal government as the nation's model employer for the 21st century.
For aspiring leaders, it's critical to continue education through certification or degree programs to better develop skills in the management, leadership or executive levels within the federal government. Irrespective of agency or specialty, sharpening and improving your own skill levels as well as honing the skills of those that surround you spell out better public service and greater personal fulfillment.
With OPM's CLD, it introduces a set of certificate and training programs aimed to meet your leadership requirements no matter what position you are working at within the federal government.
Find out which program(s) suit you best:
LEAD Certificate Program
The Leadership Education and Development (LEAD) Certificate Program emphasizes on the exact career track training requirements of project managers, team leaders, supervisors, or SES-level executives in the federal government.
Executive Master of Public Administration Degree
OPM's CLD's Management Development Centers have built a strategic alliance with the American University for individuals in the public and nonprofit sectors pursuing a Master of Public Administration degree.
Academic Credit
The American Council on Education (ACE) approves courses for graduate or undergraduate credits. Credit hours differ depending on the course's content and length (basically ranging from two to four hours.
Agency Partners Program
OPM's CLD houses full-time national sales representatives all set to assist in selecting the most fitting leadership development training to reach your career goals.
Executive in Residence Program
If you have something to offer about leadership, this is an ideal opportunity to bestow your experience and knowledge to future leaders.